More of What Women Want Sex DVD
At last! Step-by-step explicit instructional sex DVD that shows you and teach you exactly what women want from a man sexually. It is called, "More of What Women Want." When you learn these secrets on what women want in bed and how to drive them wild with pleasure, she's all yours. Trust me, a woman never forgets a man who is able to give her the best orgasms and sex she's ever had. It's all here...Everything you need to know about what women want from a man intimately and sexually and how to give it them.
What the Media is Saying About This Sex DVD Series:
"Rated the best how-to sex DVDs.. Demonstrates ways to liven up an otherwise ordinary day. " - Men's Health Magazine

"Even if you're a total stud...you'll likely learn something new about how to better satisfy the woman - or the women - in your life." - Gary Strathmann, Swinging Magazine

"High quality tools, tastefully explicit, presented in down to earth English...The series is well worth investigating." - Jill Dutton, Evolving Woman Magazine

"Well-executed self-help DVDs good for men who don't know the finer points of how to treat a woman" - Smarmy Archerd, Penthouse Hot talk
More of What Women Want (Advanced Sexual Techniques) - Full-length 70 minute DVD featuring beautiful and sexy women who describe and show you in explicit detail their sexual likes and dislikes, how they want to be touched, and what is most important to them in bed. Discover the steps to being a great lover that will keep her satisfied every time and begging for more. Sexy and very attractive couples with stunningly beautiful bodies and sex organs demonstrate in explicit detail:
How to stimulate her G-spot and a eye-opening live demonstration of female ejaculation.
How to use your tongue and hands for clitoral stimulation to drive her wild.
Role playing and explicit scene of woman fulfilling her sexual fantasies about threesomes.
Sexual positions that add excitement to your lovemaking for deeper penetration, more stimulation of the clitoris, prolonged intercourse, and intense orgasms.
Women explicitly tell you and show you what they want you to do to them sexually.
How to use your fingers to stimulate her genitals to drive her crazy with ecstasy .
How to use food to turn women on sexually.
The art of kissing and how to get them so hot, wet, and horny with your kissing skills that they can't wait to jump your bones.
Why you must devote a lot of time to foreplay and take it slow when making love to a woman.(Foreplay is more important to a woman than the actual act of intercourse).
How to make love in the shower or hot tub. (These scenes are sizzling hot!).
And Much...Much More.
Just watching these visually erotic couples will get you very aroused and put you in a horny mood (if you know what I mean). With Sunset Thomas, Sharon Kane, Steve Hatcher, Chanel, Tina and Brenda.


Order Item #041 - More of What Women Want DVD - $9.95 (Discounted from $19.95, you save $10.00 and order soon because of limited stock.)
P.S. Take advantage of our
Charge-by-Phone service. Call 832-224-9145 anytime, 24 hours a day, to use your Visa, MasterCard, American Express ,Discover Card, JCB, or Diners Card. (If you get our voice mail system, please leave a message with the name and item number of the product, your name, address, phone number, credit card number and expiration date. Please speak clearly and slowly).
---
WARNING! You Must Read This Before Ordering

Due to the very explicit nature of this DVD, you must be over 18 years of age to order this explicit DVD. Disclaimer: Please wait until you are married to use the sexual techniques learned in these videos.
Order, "More of What Women Want" today and take an important first step towards changing your sex life, enjoying new sensual pleasures, and giving women the best sex they have ever had.


---
[ Back | Catalog | Home | Sitemap | E-Mail | Order Form | Secure Online Order Form | Next--> ]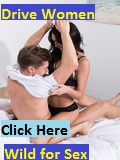 Gemini Publishing Co., PO Box 57931, Webster, TX 77598
Phone: (832) 224-9145...Buy Now...Email: Click Here
Copyright © 2018 by Gemini Publishing Company