Our Privacy Policy When Buying Our Products
on How to Meet, Attract and Seduce Women
We here at Gemini Publishing Company and getgirls.com are committed to protecting your privacy. The information we collect is only used to process your order. Gemini Publishing Company does not rent, trade, or sell any of the information collected from you online.
To safeguard your information and privacy for online orders, we use Secure Socket Layer (SSL) technology which encrypts all the information you entered so it can not be read as it travels over the internet. We also have very strict security measures to protect the unauthorized use or alteration of any personal information you provide us.
---
[ Home | Site Map | Catalog of Products for Seducing Women]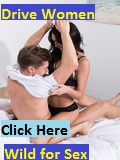 Gemini Publishing Co., 818 Lois Street, Suite A, Kerrville, TX 78028
Phone: (830) 496-3337...Buy Now...Email: Click Here
Copyright © 2022 by Gemini Publishing Company