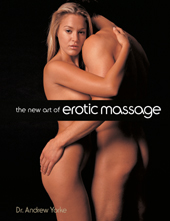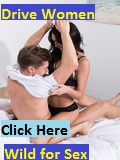 "How to Seduce
Sexy Single Women
Using Erotic Massage"
Learn how to seduce women with your hands and where to squeeze, stroke, and touch her to drive her wild with sexual desire for you.

Drive Women Wild with Powerful Pheromone Cologne
Dear Friend,
I'm twenty-six years old. Three years ago I hardly dated. The few times I did I was so nervous being alone with a woman I acted like a bumbling teenager. Sure, I could hold up my end of the conversation, but when it came to touching a woman, to begging and holding her...well, I had no confidence at all.
Then a couple years back, everything changed. My best buddy had just returned from Japan where he did a tour in the service. For six months he lived with a beautiful single Japanese girl who taught him exotic Oriental massage techniques. Afterwards, he claimed that massage was not only the greatest way in the world to turn a woman on...but also the best way to pick her up!
...I thought massage was for fruits, and I told him so. But he swore he'd actually met single girls using some of the techniques he'd learned, and that if I was smart, I'd learn too.
He lent me a book called, "The New Art of Erotic Massage." He said it contained just about all the techniques he'd learned in the Orient. I read the book twice. It wasn't long before I realized my friend was on to something really big!
...The book was dynamite. It was filled with over 100 very erotic, very sexy, and very explicit photos of beautiful women being massaged...everywhere from their lips and hands to the backs of their ears and the hidden erogenous zones that really drive women wild!


You Will Learn These Techniques to Seduce Women:
How to introduce yourself to a woman with touch.
Massaging the navel - a "love-button" for 90% of the women you'll meet.
Her 10 most responsive "hot spots" and how to arouse all ten simultaneously.
How to use massage to release the repressed emotions that may be preventing your woman from reaching orgasm.
20 simple, yet incredibly erotic massage techniques that can be used with girls at singles bars, nightclubs, a party, or even at work.
5 simple to make receipes to make your own aphrodisiac massage oils to sexually turn women on.
How to give sensual foot massages that will have her begging to be intimate with you.
And much, much more!
Why Women Love to be Massaged
It took less than a week for me to put my new found knowledge into practice. A beautiful new single secretary at work was complaining about a headache. I told her it would probably sound a little forward, but would she mind if I massaged the back of her neck.
She seemed suspicious at first, but when I promised it would make her headache go away, she reluctantly agreed. For a minute or two she was stiff and tense, but then she relaxed and ten minutes later her headache was gone, and somehow we'd made a date for that evening! What luck!
...After dinner and a movie, we went back to her place for drinks. I felt great. For the first time in my life I knew I could touch this woman better than any other man she'd ever met. I was bursting with confidence...like I possessed a secret skill that no women could resist. Later that night I found I was right!
We were holding hands on the couch and I started to massage the palm of her hand. I heard her sigh quietly...she seemed to be getting really turned on. Five minutes later she asked if I would mind doing her back (would I mind!). I said sure, if she could find me some oil (I'd read about that in the book).
Before I knew it, she'd lit some candles, put on a Willie Nelson album, handed me a bottle of baby oil, and stripped down to nothing but her panties. Wow! There I was rubbing this absolutely gorgeous girls back just five hours after I'd met her - and she was practically squirming in ecstasy...I couldn't believe it was my hands doing all this. And after half an hour on her back...well, it was like a dream come true - she simply rolled over and asked me to massage her front! The rest is like a steamy sex novel.
Look, this is no bull. My soldier buddy was right. Using the techniques in the "The New Art of Erotic Massage" book is the best way ever to get intimate with a beautiful single woman right away. Since that first weekend, I've used the techniques to meet just about any single girl I wanted - girls at the park, girls at work, girls at the supermarket, even a girl at a local nightclub in town (she was complaining about a sore back... guess who took care of her!
...In no time at all, I found out that my hands were like powerful secret weapons and I got to be really good at massage. So good, in fact, I once overheard my girlfriend telling a group of her friends that they'd never really been made love to until they'd been with me. Boy, I never felt so good in my whole life!
...It's incredible - I always thought single women fell for guys with big bucks, great looks, and sports cars. But I found out that knowing how to use your hands on a woman, knowing where to hold her, where to squeeze her, where to stroke her and touch her just right, means so much more than all the fancy dinners and fast cars money can buy!


Learn These How to Massage a Woman Techniques:
A guide for using "unthreatening" touch to meet new single women.
Caressing a woman's face and why this will quickly calm her inhibitions.
Using massage to turn a platonic friendship into a love relationship.
The proper etiquette for asking a woman to remove her clothing.
"Foreplay Massage" - and why this can help both of you reach simultaneous climax.
How to create the perfect romantic mood and atmosphere to turn women into a sex-starved animal.
How to use massage to slowly build up sexual energy in a woman and believe me, the longer you allow sexual energy to circulate in her body the more powerful its effects.
Okay, now it's up to you. Order right now. Do it now. I'm telling you, my friend, there is nothing on earth like having "magic" hands - hands that women just melt under! And remember, there's absolutely no risk involved. Gemini Publishing offers a full, 30-day, money-back guarantee if you're not completely satisfied with the results. So, you've got nothing to lose, and a women-filled love life to gain!

Yes, there's no two ways about it. If you want to meet, date, hug and caress more single girls than you ever thought you could - more than you ever thought existed - then get smart. Do what I did. Get the "The New Art of Erotic Massage Book" today and find out what it's like to have a woman tell you you're the best lover she's ever had...and mean it!


---
Order Item #020 - The New Art of Erotic Massage - $10.95 (Discounted due to wrinkles on front cover)
---
[ Back | Catalog | Home | Site Map | Order Form for Mailing Orders | Next--> ]


Gemini Publishing Co., PO Box 293535, Kerrville, TX 72809
Phone: (830) 496-3337...Buy Now...Email: Click Here
Copyright © 2020 by Gemini Publishing Company