How to Meet & Marry Foreign Single Women!
Are you looking for a loving, devoted, and faithful wife? Are you tired of the battle of the sexes here in the United States - that is the liberated single American women who are so busy trying to be equal to men that they have forgotten how to be a "real" woman?
Well, I have the answers for you. Look for a special single, loyal and devoted lady to spend the rest of your life with from overseas. Foreign single women make the best wives in the world. They are very loyal, devoted, and faithful and believe that husbands should be the head of the family. Listed here are matchmaking companies that specialize in foreign-American matchmaking. Write or call for more information and these are not paid advertisements, this research was done by our company as a service to you.
---
Meet Attractive Single Foreign Women
Meet Your Match! - Somewhere in the world your perfect match is waiting for you and we can help you find her for love, romance, and marriage. Hundreds of personal listings of single women from Russia to Costa Rica! Beautiful, educated and waiting to meet you. Call today for a FREE color brochure. Call Foreign Relations 1-800-615-4631.
Meet Single Women World-Wide - FREE 32 page photo catalog from America's most respected correspondence service since 1974. Cherry Blossoms, 190 Rainbow Ridge, Kapaau, HI 96755 (408) 980-7488.
Wanted: American men for friendship, love and marriage. Beautiful single women from Russia, Thailand, Orient, Columbia, Indonesia, Australia, Africa, Morocco, Viet Nam, Europe and the Philippines. Blondes, brunettes seeking men 10, 20, 30+ years older than their own age. Call or send for your FREE 500 photo catalog. Club of All Nations, Inc., Box 2370, Boca Raton, FL 33427 (407) 750-9664.

Drive Women Wild for Sex with Powerful Pheromone Cologne
Sincere, Eager, Exceptionally Beautiful Single Ladies! - Faithful international ladies all still living overseas want to correspond with men of all ages for friendship, romance, and marriage. Many blue and green eyed blondes, brunettes, and redheads. FREE 36 page catalog with 500 color photos! Club Prima, 1101-D Thorpe Lane, Suite #110, San Marcos, TX 78666 (512) 396-5522.
Lovely Single Ladies Worldwide - Russian, Asian, and European. Beautiful and alluring ladies desire love and romance. Your special woman is waiting to meet you! FREE 25-page photo brochure. Call to get yours now. International Romance 1-800-655-2543.
Ladies - Girls From Every Nation (Russian, Asian, Latin, Europe, Philippine) - Wanted: American men for love, marriage, friendship or vacation dates. Beautiful, English-speaking single ladies and girls seeking American men 10, 20, or 30 years older for vacation dates, friendship, love & marriage. FREE 500 photo catalog. Club of all nations, Box 2370, Boca Raton, FL 33427 (407) 750-9664.
Worldwide Introductions International - Meet beautiful single women in 61 countries for friendship, romance, or marriage. Money back guarantee. Call 1-800-414-8456.
---
Meet Single Asian Women
Beautiful Single Filipina Ladies Want You! - Tired of arguments, rejection, loneliness, unfaithfulness, being last on her agenda, the dating hassle, or tired of divorce? Do as I did, meet and marry a loving, cooperative, beautiful lady from the Philippines! Your age is not a factor! If you are divorced, it's OK. For a FREE 285 photo, 36 page catalog and information write to: Philippine Girls Unlimited, Box 1145, Douglas, GA 31534 (912) 359-3296.
Pearls of the Orient - Beautiful, English-speaking Single Filipinas want you for friendship/marriage. Color photos FREE. Write: PAL, Box 1183, Questa, NM 87556 or call (719) 379-3228.
Beautiful, faithful, sincere, unspoiled, old-fashioned, slender single Philippine ladies want American men, all ages, for lifetime love & marriage. Guaranteed results, low fees. FREE information and 250 photo brochure. Island Girl Publication, Box 25047, Lexington, KY 40524 (606) 887-9858.
Beautiful Single Asian Ladies Sincerely Want American Men - They are highly educated, traditional family values, seeking men 10-30 years older for friendship and marriage. For FREE photo brochure and details: Pacific Lifetime Partners, 325 South 3rd St. #1-141, Las Vegas, NV (702) 388-1437.
Single Japanese Women and other ladies in Asia are seeking friendship and marriage with men in America! Write for free details and photo brochure: The Pacific Century Club, PO Box 480686, Kansas City, MO 64148.
Philippine American Christian Dating & Friendship Service - Attractive marriage-minded single Philippine ladies want to correspond with you! Free information & photos: Philippine Tours, Box 267, Silver Springs, NV 89429 (702) 577-2348 or (702) 771-9176.
Never be Lonely Again! - Meet lovely, faithful, unspoiled, English-speaking single Philippine ladies for lasting love,romance, and marriage. FREE photos and information package! The Philippine - American Connection, Box 1728, Riverton, Wyoming, 82501 (307) 856-6899.
Lovely Asian Ladies overseas, seek love, marriage. FREE photo brochure. Pacific Romance, Box 1245, Benicia, CA 94510 (707) 747-6906.
---
Meet Single Russian Ladies
Russian Single Ladies Seek Marriage - Complete personalized, confidential service operated by Russian-American couple. Simply the best selection of sincere, educated, English-speaking, beautiful ladies. FREE catalog (40 pages, 500 photo ads). Anastasia, Box 922, Bangor, ME 04402, (207) 262-3295
Russia's Secret - Friendly service, authentic ads, premium correspondence service. Never be lonely again! Young open minded single Russian women are eager for an American husband. Call or write for a FREE brochure: Russia's Secret, Box 989, Porter, TX 77365 (713) 354-9695.
Russian Ladies - Truly Beautiful Want to Meet You! - Beautiful, educated single ladies are sincerely seeking friendship and marriage with American men of all ages. Selected from over 50,000 applicants. Featuring FREE color photo brochure, live videos available, exciting Moscow tours (meet 600 lovely ladies in 10 days). 17 successful escorted tours since 1992! European Connections, Box 888851, Atlanta, GA 30356 (770) 458-0909.
Traditional Russian Women - Sincere matchmaking service. Over 2000 quality single ladies, all interviewed and screened with traditional Christian family values. Contact: The Russian American Alliance, 13854 Belvedere Dr., Poway, CA 92064 (619)-702-3064.
---
Meet Single Latin Ladies
Meet Latin American Single Ladies - Beautiful, traditional & marriage-minded. "The Americas #1 Service" includes photo catalogs, guided tours and live-action color videos! Photobrochure and details. T.L.C. Worldwide, Box 924994, Houston, TX 77292 (713) 896-9224.
Lovely Mexican Women! - Since 1976 we have introduced thousands of happy men to gorgeous Mexican women. Many of these single women live in the USA! For a FREE photo brochure call (619) 685-5195 or write: Latins, Box 740116, San Diego, CA 92174.
Latin Ladies! - Beautiful, traditional and loyal, seek friendship/marriage with sincere gentlemen. We have 11 girls for every guy. For a FREE brochure call (954) 524-2244.
Latin Women - Gentlemen: Meet and marry lovely, dedicated, single Latin women. Ten female members to every male as seen on the Phil Donahue Show. High success rate. FREE information. Call Latin Connections at (407) 832-0800.
Meet Latin American Ladies - Young, faithful, traditional values! Marriage-minded. Order our new photo-brochure and find your dream girl! Midwest International, Box 656, Cleveland, OH 44107 or call (216) 556-0605.
Attention: Single American Gentlemen - Hundreds of beautiful, educated, traditional Latin ladies (all ages) seeking love, friendship, relationships, and marriage. Call or write to receive your FREE photo sampler. MDS Introductions, Box 4727, Macon, GA 31208 9912) 474-2001.
P.S. This list has not been updated. Use at your own risk!
---
[ Home | Site Map | Other Sources to Meet Women ]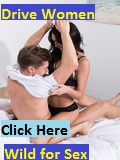 Gemini Publishing Co., PO Box 293535, Kerrville, TX 78029
Copyright © 2008 by Gemini Publishing Company
This document is at http://www.getgirls.com/foreign.htm