Winner of Our Best Place to Take a Date Contest

First off, getgirls.com is the best site ever! Keep up the good work guys!
Now the best place ever to take a female is a Amusement park. It has everything you need to get the girl, all in one place. Several restaurants so she can eat anything she feels like. Fast rides for fun. Usually animals, girls like cute animals. Some parks (Like Universal Studios)even have a movie theater. You can play a game and win her a big Teddy Bear, she'll love that. If your girl is into video games, there's arcades. And there's plenty of time to talk and get to know each other.
The best thing is at night. If the park sets off fireworks with the two of you holding each other... it can be the most magical evening the two of you have ever had. I have never not scored with any girl that I have taken to a amusement park.
---
[ Back to Contest Page | Home | Site Map | Catalog of Products for Seducing Women]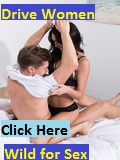 Gemini Publishing Co., 818 Lois Street, Suite A, Kerrville, TX 78028
Copyright © 2008 by Gemini Publishing Company