Read What Our Satisfied Customers Have to Say:
We take pride here at Gemini Publishing Company in taking care of our customers and bringing you the best products available on meeting, attracting, and seducing single women, fast and dependable service, and lower prices. It's a jungle out there in the dating world and us men need all the help we can get. Here's a few of many testimonials we receive from our happy customers:
"What a great book! "The Complete Guide to Meeting Women" is pretty much the only book you will ever need to read about meeting women. I've always been shy at meeting women. Perhaps because I've always been into computers, and therefore haven't gotten much contact with women. I work at an online poker guide, and even here there are mostly guys. Your book has given me the confidence I needed to overcome my shyness and meet women. This is an excellent book." - Mark, NY
"I just wanted to sincerely compliment your staff on an absolutely excellent and extremely enlightening website. The information provided, especially the free dating tips archive, has done wonders to better myself and give me a competitive advantage in the dating jungle. Furthermore, based on the information you've laid out in such an honest and straightforward manner, it totally motivated me to order one of your books. Please, keep up the Great work, and I know that I'll be a frequent visitor here, as well as strongly encouraging my friends to take the plunge. Best regards on a fantastic job, truly...!" - Steve S., Michigan
"My life has changed since I went to your Internet site! I would like to say to the person that had this idea for a web site, that he is a genius! Everything mentioned in the articles are very true and realistic and some of them are really what girls really think or feel about men and their acts. I'm not an ugly guy, but I have to admit that your tips really worked!!! Thanks a lot!" - Son Pham
"Dear Gemini Publishing, I just wanted to thank you from the bottom of my heart. I have not done a lot of dating in the past ten years. But, I decided a month ago to change my situation. I used the net and found your site (www.getgirls.com). I used your notes about women and most importantly, common sense. I went out with two women, but there was no sparks there. Then it happened! I met someone and I didn't think to much was going to happen when we first emailed each other. Then we met in public. IT WAS LOVE AT FIRST SITE! We hit it off like you would not believe. Thanks once again. Your advice has been a real help." - Sean Kristek
"Your books are excellent and really work. Best information and learning course about women ever available." - S. Saez - Bronx, NY
"I have never been much of a ladies man, but I have noticed a big difference in the way I approach women, I have a lot more confidence and I have become much more aggressive since reading one of your books and it has paid off at the nightclubs especially. Your book has really helped me." - C. Sperry, Myrtle Beach, SC
"I wish I could shake your hands and to thank you personally for sharing your incredible success in meeting women with me. I had to tell you that my life with women had no meaning. In other words it sucked, if you know what I mean, because I could not get any women to be interested in me intimately or even to get a date. They would just tell me " I treasure your friendship." I go out to single bars to meet new women and I'd smile nicely at them and introduce myself to them and I get back in return "Don't bother me," "Leave me alone," "I have a boyfriend," and the other guys are acceptable but me. Since I purchased one of your books and the other products I used, I am now beginning to find myself as a person that I thought I could never find. Thank you and God bless you." - R. Norzagaray, Tucson, AZ
Thank you for making such a wonderful website. I've looked at your tips of the week archive and it is great. This advice doesn't seem to be available anywhere else. I've looked through libraries and bookstores all my life for information of this type and this is the first time I've come across the right strategies to deal with women effectively. Through your column I have finally realized all the mistakes I have made that have held me back from getting a girlfriend. - Louis M.
"At last, something useful on the Internet. I'm 21 years old and I broke up from a five year relationship last week, therefore my honey hunting techniques are very rusty. I could have used some of this info just today. Keep up the good work!" - Marc Roy
"One of my very best friends told me about your wonderful publishing company. His name is Pierre and he lives right up the block. He has had great success with women before reading your information, but since then, his success has only increased. I, too, wish to be a part of all this fun and pleasure. I have not been terribly successful in the romance department for the few years that I have been able to even pursue women and I would like to "Turn the tide," so that I will be able to be popular with ladies like my friend Pierre. I thought that it would be fantastic if I could order some of your stuff as well. I will certainly be ordering some material as soon as physically possible." - J. Drake, Harlem, NY
"Hi. My name is Rod Hughey and I have subscribed to your newsletter for about a year now. I won one of your contests several months ago and just wanted to pass along a few words of encouragement. First off, I want to thank you for choosing my entry and sending me one of your books. I thought that was pretty classy. Secondly, I just want you to know that I think what you are doing is great. You not only pass along good tips for guys, thus helping them out, but the tips you provide are not just a "get laid quick" scheme. You are teaching guys all over how to actually treat a woman the way she is supposed to be treated - like a woman. You are doing a great service to men all over who otherwise might not have the natural ability be a true "gentleman", something this world needs more of. Hats off to you and your staff and keep up the good work." Rod Hughey - Flint, Michigan
"This is my first visit and I can't tell you how much I enjoyed your site. The first thing I did was bookmark this site. This site (getgirls) will make a tremendous impact on my next move I make. You guys are great and perfect and I want to thank you." - Suleman
"Excellent web site! The archive of dating tips keeps me coming back regularly. You guys have a site with CONTENT rather than a bunch of pictures and meaningless babble. I just ordered a Mephisto subliminal tape and am very much looking forward to using it. Keep up the great work!" - Will Skinner
"The 3 books I have bought from you have been very informative and enlightening. I am happy with the purchases. Thank you very much." - J. Thomas, N. Royalton, OH
"First off, whoever wrote the books featured on your web site, called the " Man's Guide to Women" and " The Complete Guide to Meeting Women" are a genius. I used the advice from your free four chapters from each book and they are working fine for me!!! Good stuff, works better than everything else sold out there." - Mike Borozdin
This website with dating tips is pure gold. It all makes so much sense, and I find myself nodding and smiling to the computer screen in agreement with the tips. I will definitely remember them in all my future dates. I will also buy your books. Thanks very much. - Topcow
"Thanks for sending me Don Diebel's fine books. It's made me aware of a lot of things I hadn't realized before. Please let me know if he has any others. Thanks again. You've been very helpful." - A. Anderson, Chicago, IL
"What an awesome book! "The Complete Guide to Meeting Women" is everything you said it was and more, it didn't take me long reading it, to know it is well worth the money invested. I wish I had it 10 years ago at the time of my divorce. I have always been shy at meeting women, and intimidated by beautiful women, (Although I have always done well with the ones I have met) because of my shyness. Your book gives me new hope in conquering my shyness and utilizing your techniques to meet many women. This is an excellent book, there are a lot of clumsy men out there who need your help." - C. Sperry, Canandaigua, NY
"I just wanted to say how much your site has helped me out. I just met a girl on Saturday night and am going on a first date this Saturday. In the past, I have had 5 relationships within a span of a year last no more than 3 weeks, that does not even include the first date mishaps. When I checked out your first date page, I found that I was guilty of 9 errors that you tell guys not to make, especially the one about getting drunk. I can only thank you for finally verifying what friends and family have told me all along, again thanks." - K. Patel
"Hi everyone, I am a 23 year old male, I just wanted to say that you are doing a good job with all the ideas, wish you much success, I frequent your page and I must say you are turning out to be one of my weekly favorites. Keep up the good work. everyone I referred to the page thinks its a blast, we picture you guys becoming the next hot thing guys will be looking into the net before they go for a date." - P. Robins
"I would like to first say I was impressed on how fast my order came. I ordered it on March 25th leaving it on the answering machine and received it on March 30th. Traveling from Texas to Ohio, by US mail no less, only shows the great service your firm provides. I would like to say that I enjoyed the results from the liquid magnet. For the first time, I felt like I was being noticed! The subliminal tape sounded pretty good also. My hats off to your products and to your people." - Kevin Shaw
"Dear Don or other Stud man, I just turned 21 a few days ago. At 20 years old I still never had a girl friend yet. I did not know why but for some reason girls just did not find me attractive. Then met the girl of my dreams. She had all the qualities I ever looked for in a woman. I had the biggest crush on her that I ever had. I knew nothing about how to attract women. so I did what came natural. I told this girl how I felt; that she was the most special girl and that there was nothing Id rather do than be with her. (this was half a year ago) . I used to follow her around and try to talk to her. I would do things for her and give her things. I was hers if she wanted. I practically begged her for her time and I didn't give a hoot about other women. she told me she only wanted to be friends. When I realized she would never " come around " I got a little love sick. So I prayed to the Lord for help and looked to the internet for my answers and found your sight. Within a couple of months I owned several of the books you sell and Liquid Magnet pheromone cologne. I realized that I did everything the book said not to do. If it weren't for the stuff you sell Id still be a geek. Within the last month I have dated 2 beautiful girls, I have another 2nd date arranged with a super gorgeous girl on friday, And I have all the confidence in the world to approach the most gorgeous girls! Now I'm a real lady killer! There are other girls out there that have crushes on me! I stopped initiating conversations and gatherings with women who don't show interest. Now I'm doing great and there are women dying to be with me.The girl I used to like is even upset because she misses the attention! I never knew I'd have a choice between several Hot women.. thanks for all your help Don. Your distribution company has helped me more than any other company before. I will gladly recommend your books and stuff to my geek friends!" - sincerely, Anthony
---
All these testimonials are on file in the offices of Gemini Publishing Company. If you are a satisfied customer, we would love to put your testimonial in this section. Just send your testimonial to: Gemini Publishing Co., PO Box 293535, Kerrville, TX 72809 or contact us at: getgirls@getgirls.com
---
[ Home | Site Map | Catalog of Products for Seducing Women]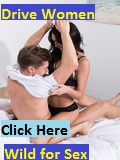 Gemini Publishing Co., 818 Lois Street, Suite A, Kerrville, TX 78028
Phone: (830) 496-3337...Buy Now...Email: Click Here
Copyright © 2023 by Gemini Publishing Company